Brave Page Retreat
Join us with your journal on the Oregon Coast from September 25-29, 2019
Spend 5 days on the Oregon Coast exploring your life and purpose through your journal
Do you crave uninterrupted space to yourself?
Are you looking for more journal guidance than, "Dear Diary"?
Are you hungry to take your journal to a rich place?
And would you like to do that with me as your life coach and journal guide held by the beauty and awe of the Oregon Coast?
Then this is the journaling retreat for you!
I've been hosting retreats on the Oregon Coast since 2015. They've each been magical in their own way and it was only a matter of time before I brought a few of my absolute favorite things together - the coast, the journal, and a small community of path seekers.
Day 1: Welcome to the Journal
Arrive late in the afternoon on day one to the sweet sound of the ocean and the start of something unfettered. Unpack, meet your community of writers, walk the beach, enjoy a spread of welcoming things to eat, pour yourself a glass of wine or cup of tea and settle in.
Day 2: Brave & Belonging
You are worth being brave with your life but only you can define what brave means to you and how you'll know you're living it to the best of your ability. If you are going to be brave with your life, you will get your butt kicked. This isn't what defines you. Belonging wholly to your life defines you.
During day 2 you will explore Brave and Belonging. Brave Page topics include Your Adventure Begins and New Commitments, Radical Acceptance and The Inner Teachers.
Day 3: Believe & Brilliance
Believing in yourself is not an inflated set of optimistic beliefs. It is a daring path to uphold your deepest truths and use your life to light the path for others. Brilliance is in letting your vision be seen and utilized to guide others toward their own brilliance. Being the visionary is an awesome responsibility.
During day 3 you will explore Believe and Brilliance. Brave Page topics include Limiting Beliefs and Owning Your Story, Holding the Lamp, and Brave Manifesto.
Day 4: Bequest & Bliss
You can not change the world by asking it to shift. You can only bring the world to life by coming to life yourself. What gift will your life leave? If you could leave this planet with anything, what would it be and how would you leave it? You will have hundreds if not thousands of callings in your lifetime. What matters is if you're paying attention or not and trust your right to say yes to every adventure.
During day 4 you will explore Bequest and Bliss. Brave Page topics include Your North Star and Living Your Message, Callings and Trust.
Day 5: Close Your Journal
Our final morning concludes with a delicious Pacific Northwest brunch. Close the journal with intention and trust that what you're taking home is new awareness, new friends, and a full belly, heart, and mind.
5 days on the Oregon Coast from September 25-29, 2019
Join myself and a small cohort for 5 days in the one of the most majestic pockets of the Pacific Northwest. We stay in the beachfront Historic Reed House in Manzanita, Oregon - a small coastal town along the Oregon Coast. Just 90 minutes west of Portland, Oregon, enjoy beach walks, salt air, tree-lined hiking, and space to retreat as we move into the fall.
Brave Pages
Enjoy more than 12 Brave Page practices on the following themes: Being Brave, Belonging, Beliefs, Brilliance, Bequest and Bliss. Additional exploration includes Your Adventure Begins and New Commitments, Radical Acceptance and The Inner Teachers, Limiting Beliefs and Owning Your Story, Holding the Lamp, and Brave Manifesto, Your North Star and Living Your Message, Callings and Trust.
Journal to the Self® Techniques
As a Certified Journal to the Self® Instructor, Andrea will help you explore new techniques and themes to get the most from your personal journal practice. Writing is an instant door to our interior, spend full days immersed both in exploration and inquiry without the distraction of daily life to take you away.
Sunrise Meditations
Early riser? Join us each morning for an optional morning meditation plus journal writing session. Each sunrise meditation session is 30 minutes and pairs well with your morning tea or coffee.
Afternoon Hatha & Restorative Yoga
Join us for daily Hatha + Restorative Yoga each afternoon. Each yoga session is 60 minutes and designed for integration, rest, being grounded, as well as clarity and awareness.
Live-in Private Chef
Enjoy three organically sourced meals per day prepared by our live-in chef, Zachary Mazi of The Food Bender. All meals are included, plus regional wine and beer. In addition, enjoy an immersive cooking class on our community cooking night taught by our chef.
Plenty of Joy
Journal writing will take you to many depths both in your journal and yourself. This can be a heavy topic but it can also be a playful topic. We will have plenty of fun and deep belly laughs!
Welcome to the Historic Reed House
Our private oceanfront retreat house includes a big great room with original stone fireplace, and wrap around deck with full views of the ocean. Walk across the street to 7 miles of beach-combing. Nestled into the side yard is your own private fire pit to gather round and roast S'mores or quiet conversation around a fire with a glass of wine while overlooking the sparkling Pacific Ocean.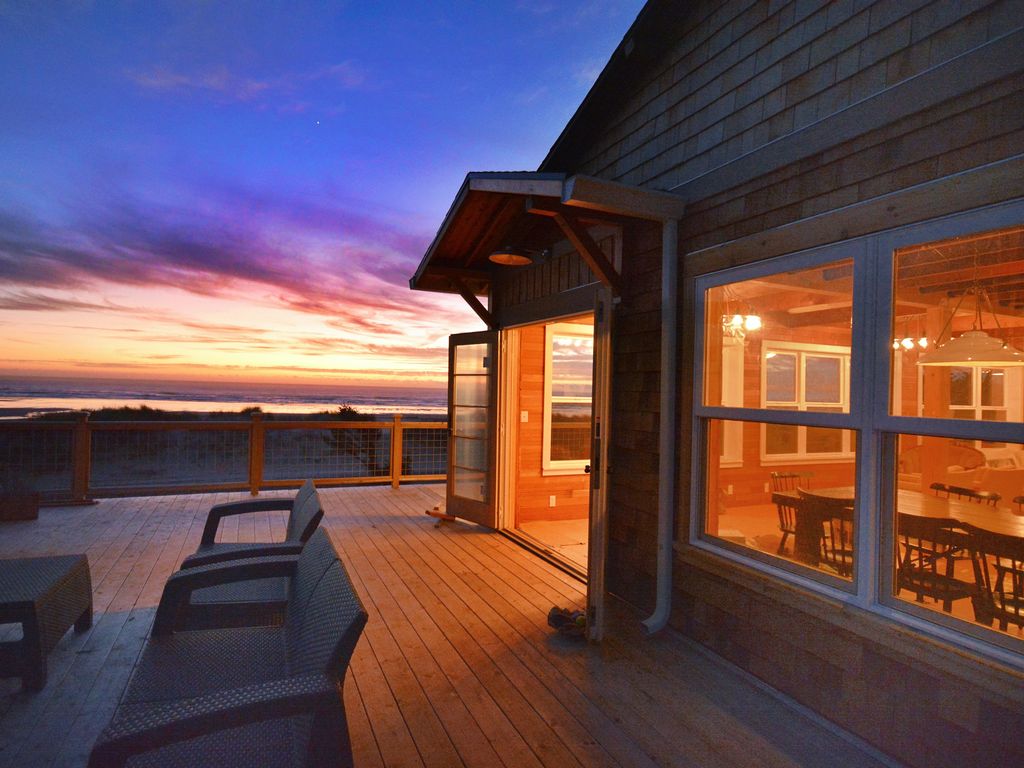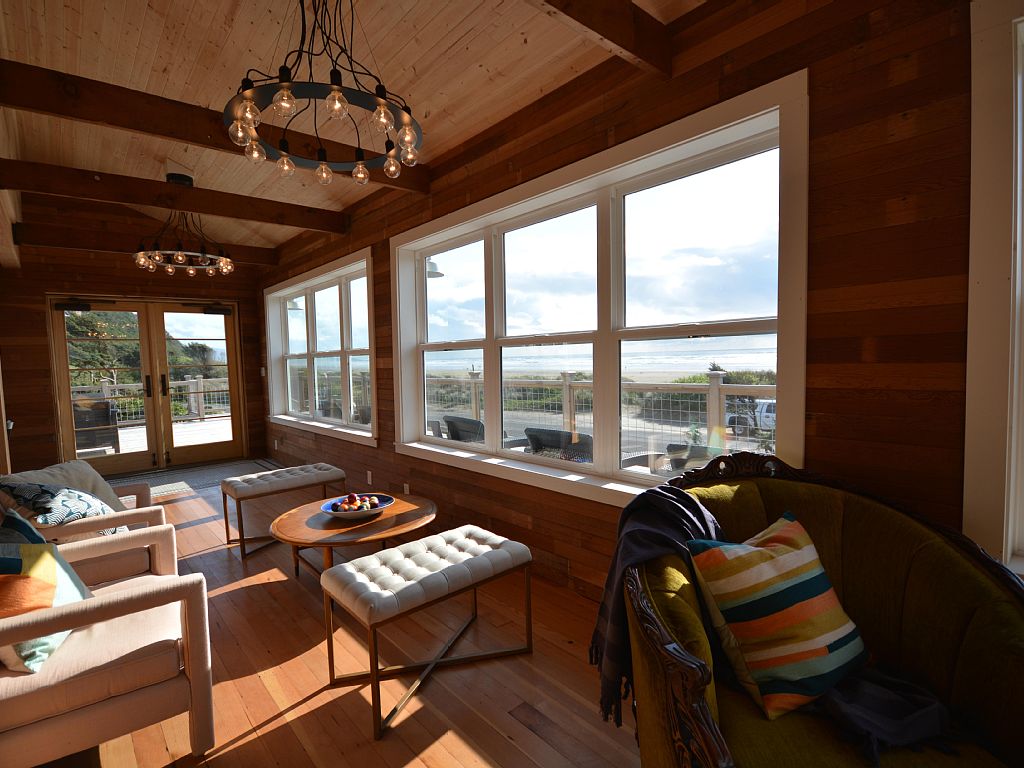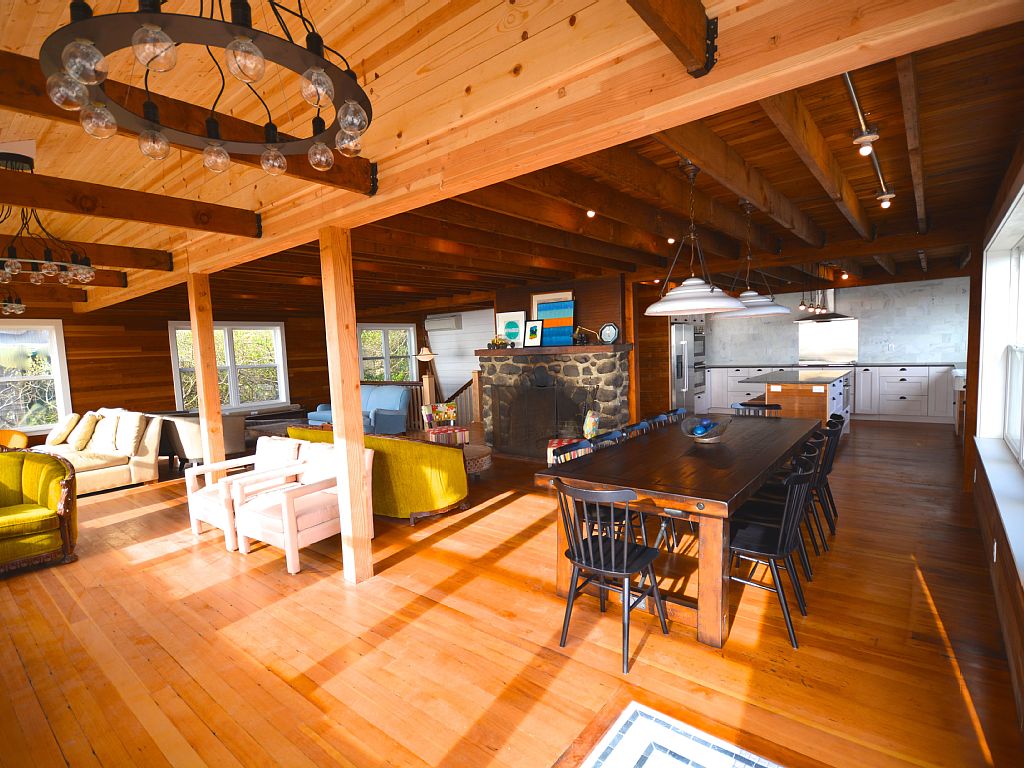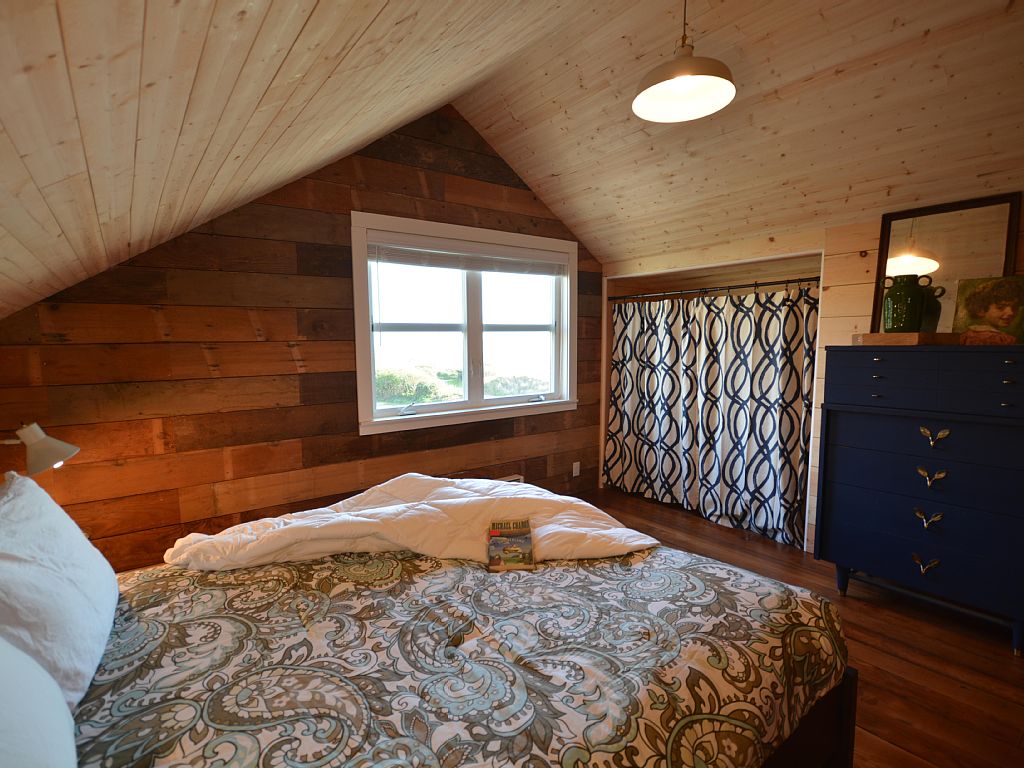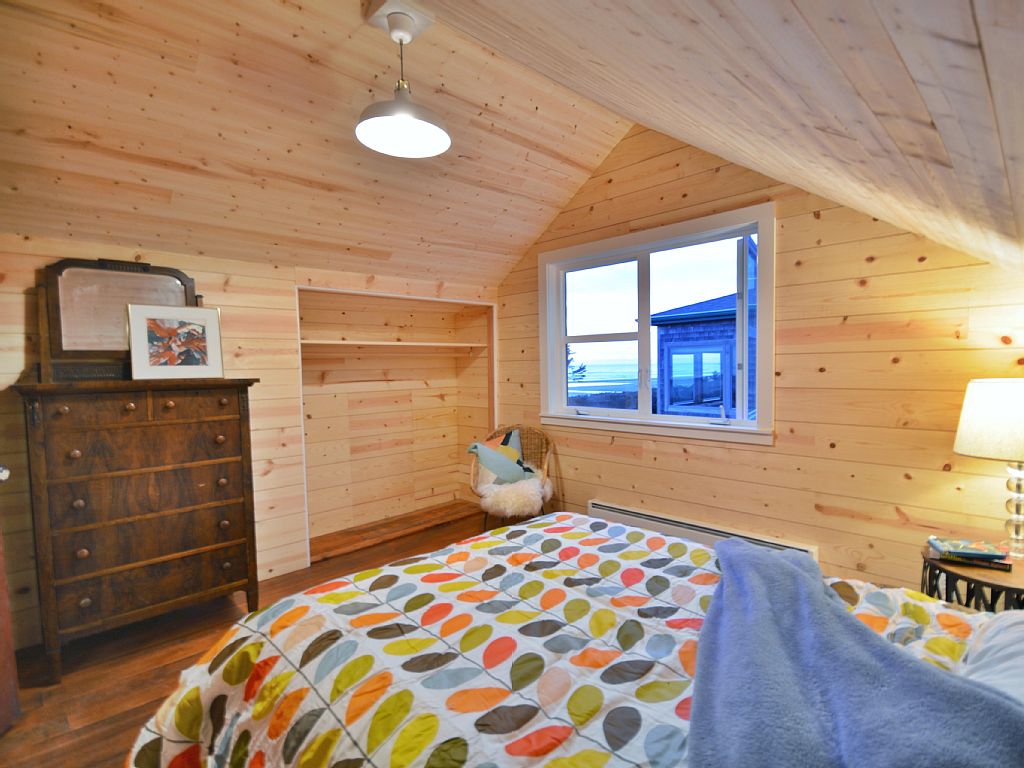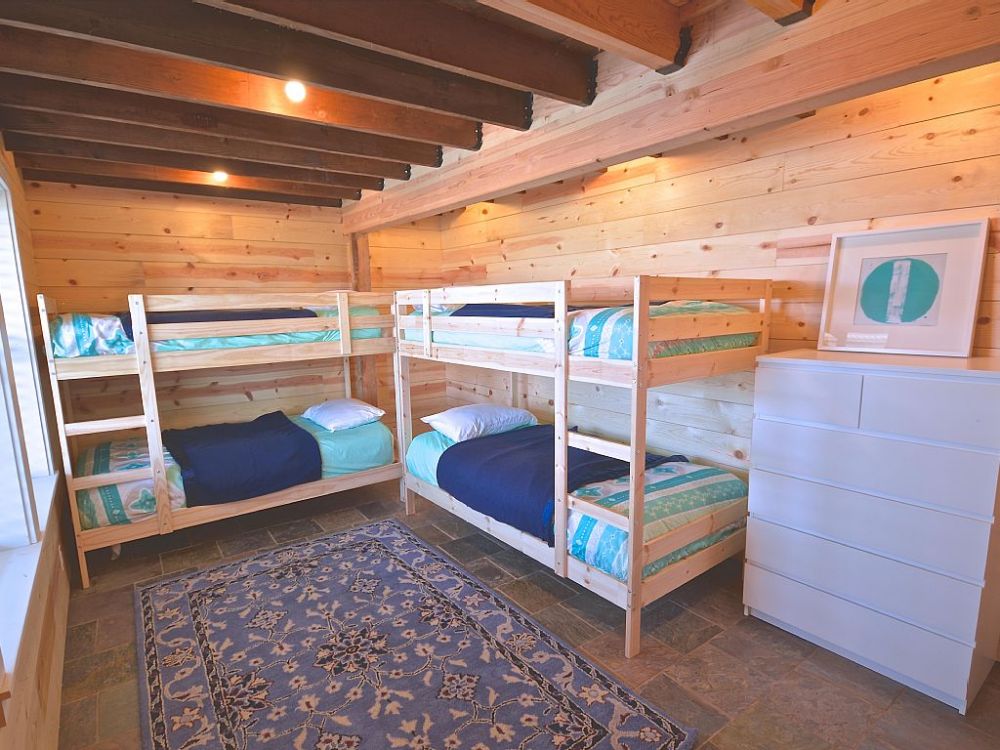 Book a bunk on the lower floor. There is a women's bunk room and men's bunk room.
$1997 - 1 Available
This second floor room includes two queen beds and a direct facing ocean view.
$2497 - Sold Out
Select one of the two private queen rooms on the upper floor or the main floor king room.
$2997 - 3 Available
Chef Zachary Mazi has been cooking for friends since he was a kid, and has been wearing his chef coat & apron proudly since 2005.
Graduating magna cum laude from Le Cordon Bleu in 2006, he has worked in nearly every style of food service from fine-dining to festivals, as well operating a restaurant & piloting multiple catering businesses.
Throughout these years, Zachary has traveled and digested a wide range of food knowledge: science, lore, foraging, plant medicines & a growing list of global cuisines.
Zachary grew up in the Pacific Northwest, surrounded by farms & foods, where he cut his culinary teeth under the auspices of Portland's unparalleled food scene. His last 6 years have been working as budding restauranteur & wild-crafted chef (mycophagist) in Santa Cruz, CA, where he was recognized as Santa Cruz's Best Personal Chef in 2014, and his restaurant Ulterior received Best New Restaurant in 2017 in the Santa Cruz GoodTimes Best Of Awards.
Zachary currently lives in West Linn, Oregon, toward the Mt. Hood wilderness just outside of Portland.
What if I want to try art journaling, is this for me?
This is not an art journaling retreat. All practices will focus on writing.
What is the refund policy?
If you cancel your enrollment 30+ days prior to the published start date of our retreat, Andrea Leda LLC will offer a full refund of your initial payment less an $100 administrative processing fee. No refunds will be offered after 30 days prior to the start of the training (August 25, 2019). However, Andrea Leda LLC will apply these funds to a future training and/or any Andrea Leda LLC program, to be used within one year.
I'm coming from out of town, where do I fly into?
The closest airport is Portland International Airport (PDX) which is approximately 90 minutes east of Manzanita.
What's not included?
Travel to and from Manzanita, Oregon, airfare to and from Portland International Airport (PDX), travel insurance, and optional activities or outings not outlined in our retreat itinerary.
How much time can I expect to write?
Each writing session will included a variety of themed prompts and journal techniques. You will spend upwards of five hours per day in your journal.
What food allergies can be accommodated?
Our retreat chef can accommodate all food allergies (ie. gluten free, dairy free, etc.) We will reach out to you prior to the retreat for all food requests.
When do I get the full schedule of events?
My team will email you a retreat itinerary, house address, packing list, and more on September 1.
How does the payment plan work?
Your first payment is due on the date of checkout and every 30 days thereafter. Payment plans are not available after July 31st.